Venice
We arrived in Venice where the Marco Polo Silk Road story really begins. Landy is tucked away in the Fusina Camping site and on a clear day, Venice is visible across the sound. Our experience here is partly about the camping, but also about Venice, which is beautiful all year round, which is more than can be said of campsites.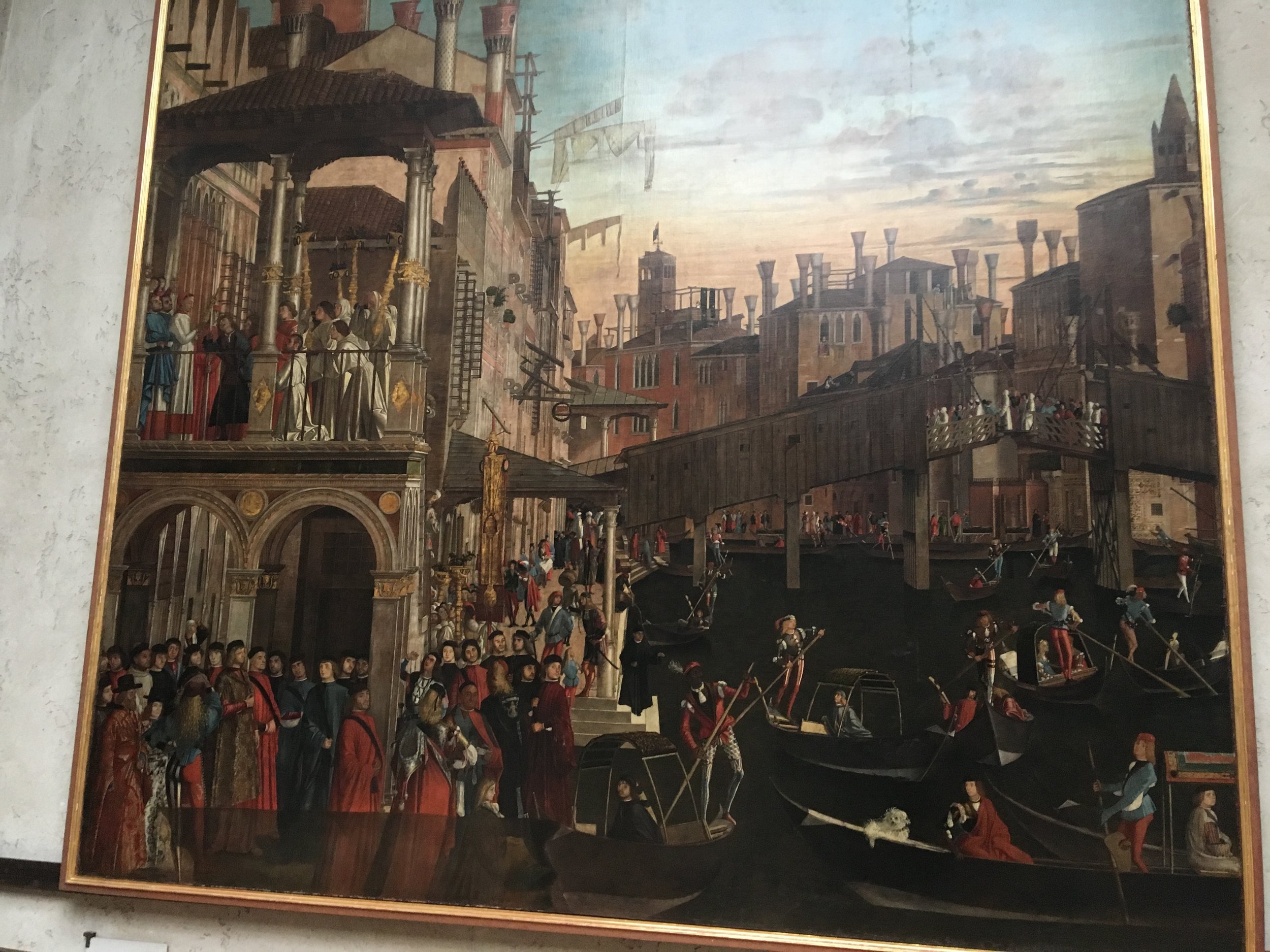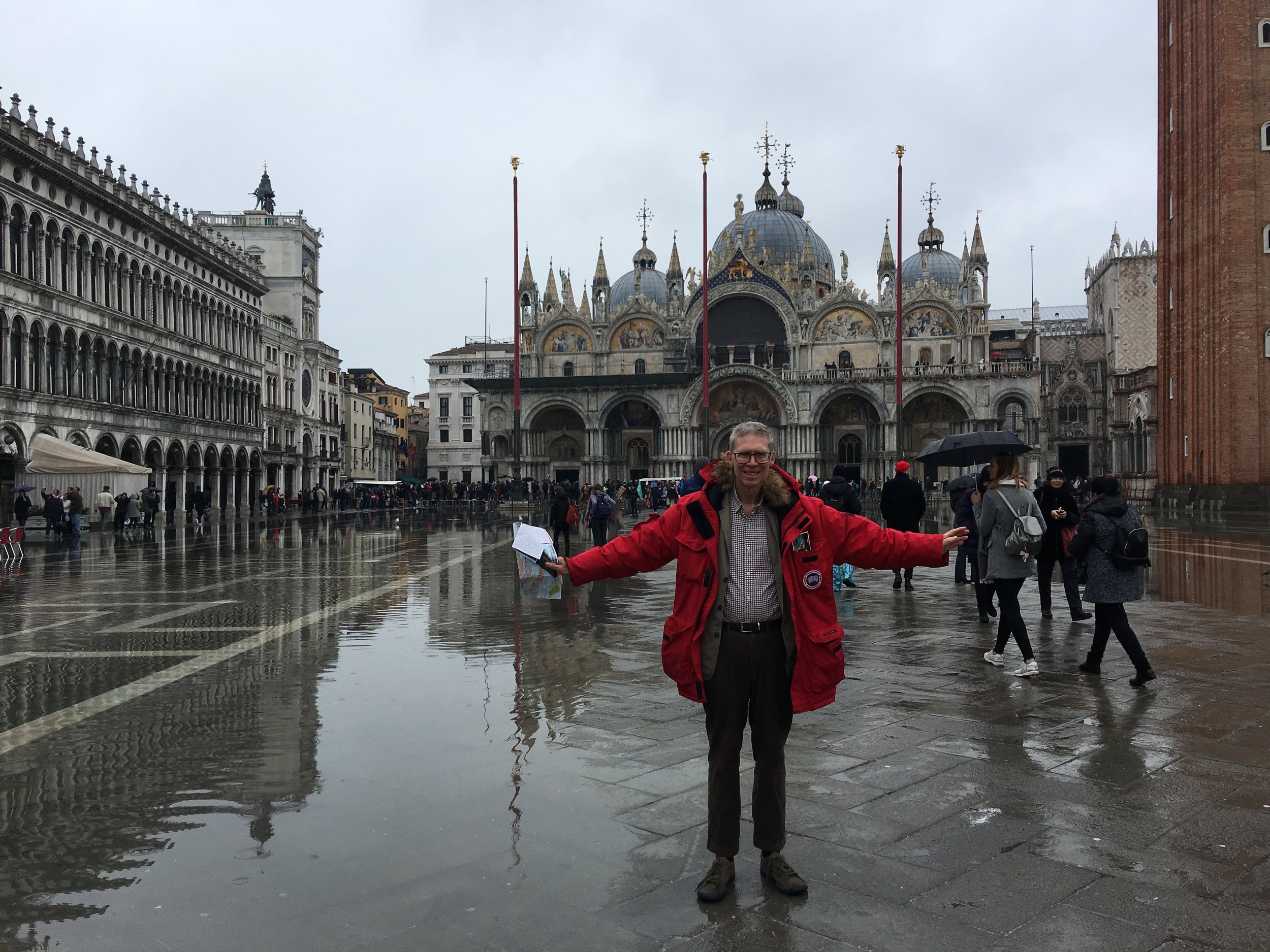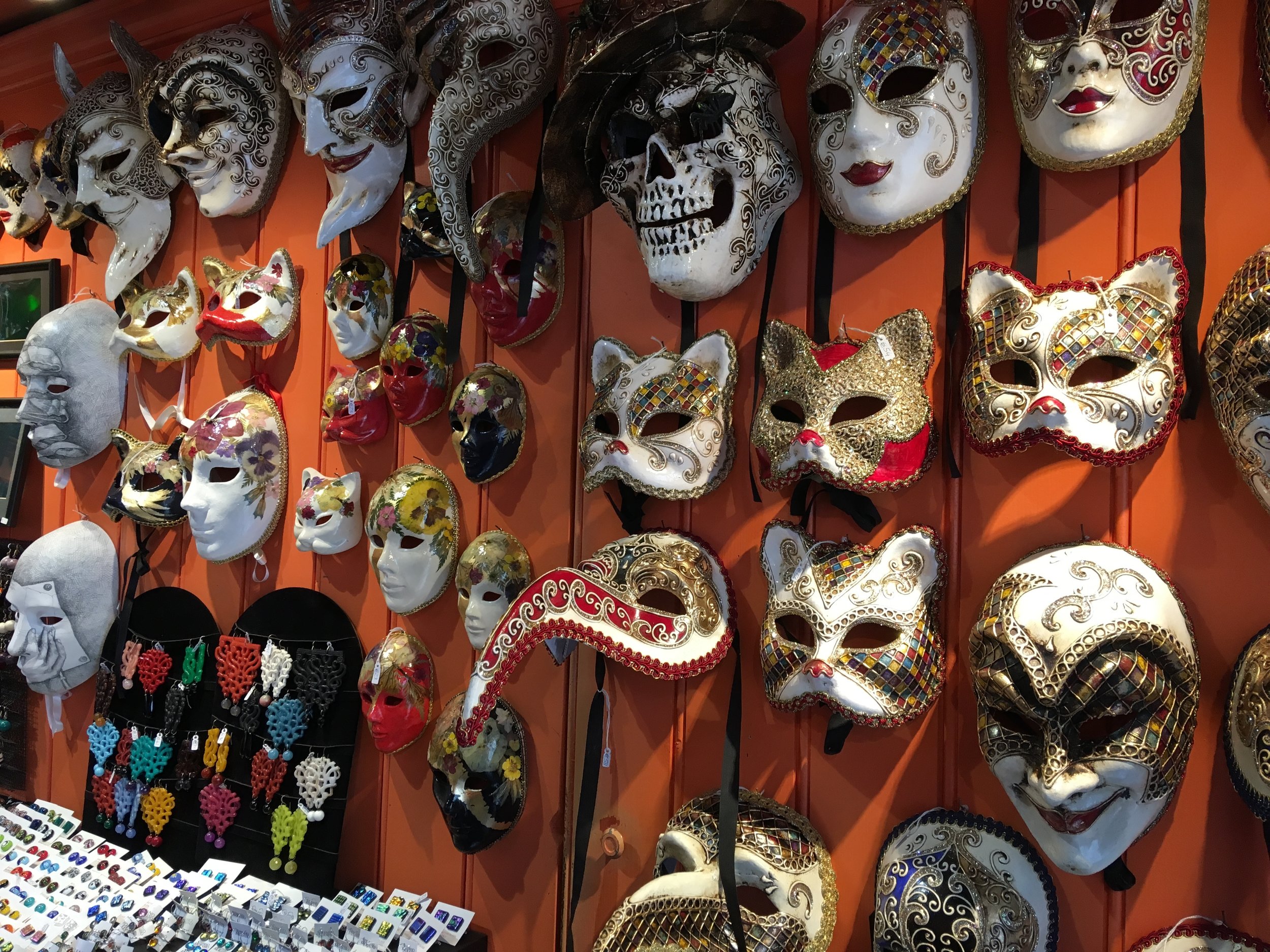 Our first night, was very wet (and cold). We resolved to move the car in the morning to try and avoid the pools of ground water that had formed at the rear entrance to the camper. Our electrical hook up nearly acquired the status of a mishap, as smoke seeped out of the plug and the campsite fuse box was tripped. Closer inspection in the morning light revealed that our plug was full of frozen melting muddy water and I needed to find grommets to fix it.
We put this problem to one side and instead, caught the little commuter boat across the sound into Venice. We spent the day scurrying around visiting, starting with the Academia Gallery and finding Jim's favourite Tempest. There were too many virgins and child for my liking but after a good lunch there was more scurrying around to find San Lorenzo Church, where Marco Polo was said to be buried. Needless to say that when we did find it, it was being restored and was shut.
We then shot off to find a camel situated high up on a wall in the Jewish Quarter of town. (Yes a Camel). It was meant to confirm Venice's early Silk Road trading status, with the plaque having been commissioned on the house of a wealthy (15th Century) trader. Needless to say, this plaque was not one of the top tourist spots in town and in spite of the best efforts of the Tourist office, on that day, we did not find it.
The following day, I needed time to sort out the car. The weather was much improved, but there was a lot of cold wet mud in the living area, the electrical hook up was full of icy water and mud and various other little problems needed resolving. Jim, intrepid as ever, got up determined to find the camel and to visit a Silk Road exhibition, located in the University.
All's well that ends well, Jim found the ancient camel, went to the Chinese Silk Road exhibition and I failed to find grommets, but bound up the offending plug with Gaffa tape and had a general tidy up.
I spotted that the other camper on the site, had opened up a side awning and had a tidy door mat alongside of which were two neat pairs of shoes. I guess their van was not a muddy swamp! Note to self, I must practice putting up our side awning and buy a little mat for our feet.