Turkey - Part I Istanbul
On 20th March, we crossed from Bulgaria into Turkey after a chilly night in the car outside Varna. The journey from Bulgaria into Turkey was interesting. Unbelievably it was still snowing and the road that we had intended to take was actually closed. We had another long day driving carefully on icy roads being gritted and cleared by snow ploughs.
But the real story was arriving into Istanbul. We were lucky enough to have a sunny day and we headed down to the old town and the shores of the Bosphorus. To get there we were ably assisted by the Sat Nav that took us down many fast multi-lanes motorways, past multiple modern tower blocks, built up areas, shopping malls and down to the narrow crowded streets of the old town on the shores of the Bosphorus. The town now has a population of over 15 million people and most of them seem to drive, so expect hectic!
The landmark buildings on the waters edge are beautiful and I took photos of the Ciragan Palace Hotel a former Ottoman Palace and we took lunch in the neighbouring Kempinski Hotel which also had fab views over the Bosphorus inlet which divides Asia from Europe right down the middle of Istanbul. We were on the verge of leaving what we knew and understood behind.
The main complaint from locals living in Istanbul is that there are not enough roads, tunnels and bridges from one side to the other. The complaint from conservationists is that too much has been cèded.
Literally millions of people cross from the slightly more residential East to the more commercial West for work. I was unprepared for the experience and after parking the car safely, Jim and I spent our first day happily hopping on and off ferries to get from East to West and back again.
We were lucky to start the stay with sunshine and we headed off to the Old Bazaar via the Spice Bazaar. We found various charming Tea shops in which to 'rest'. A great place for many things, in particular carpets and leather goods. We noted the heavy security at each entrance and we were scanned each time we entered. The muscular Turkish incursions across into Kurdish Syria, while we have been here, and the tensions with their own Kurdish populations must be making them understandably extra nervous. Mr Erdogan feels that M Macron should butt out and leave them to push their own anti-Kurdish agenda unhindered.
Tourism in Istanbul unabated for now, we trooped down into the Basilica Cistern, a cavernous subterranean structure was commissioned by Emperor Justinian and built in 532. This is the largest surviving Byzantine cistern in İstanbul, it was constructed using 336 columns, many of which were salvaged from ruined Roman temples and feature fine carved capitals. It was originally created to channel water into the Great Palace via 20km of aquaducts all the way from a reservoir near the Black Sea. When the Palace relocated it fell into disuse and although rediscovered in the mid 1500's, was not restored and cared for until the 20th Century.
This damp, scarcely lit, dungeon-like experience was crowded with excited children on school trips, straining to see the enormous pillars with gorgons and a deep dark pool full of massive underground Carp.
I took a break from sight seeing, whilst Jim went to the Topkapi Palace, now a museum. I stumbled across the beautiful old Cemberlitas Hamami and had a luxurious time being washed and scrubbed in a way that only Turkish ladies know how! The architect responsible also designed the Blue Mosque so the ladies steam room was a real treat. It was a really authentic experience and they did a good job of showing me where to go and what to do with very little English. The rest area was great and huge glasses of freshly squeezed orange juice were offered for about £1. I could have stayed for many hours.
Later we had a meal on the Eastern Side of town at a simple restaurant favoured by chef Ottolenghi. The chef, Musa Dagdeviren has done so well that he does not work there in the evenings! The food has all been prepared in advance but my it was good. All natural ingredients and daily menus. (Ciya Sofrasi).
On our boat ride across to the restaurant we struck up a conversation with two incredibly knowledgeable commuters. By the end of the journey they had revealed that they were in fact, Armenian Christians and had some concerns about the increasingly Islamic feel of Istanbul. They guided us to the restaurant and sent us on our way.
Our stay in Istanbul was particularly special as we had been invited to stay a couple of nights with Emel and family. Her two children were very similar in age to Jess and Grace when she looked after them and lived with us so many years ago. We had fun looking at her photo album and visiting several modern fancy restaurants with stunning views (The Bridge Restaurant) which the family had chosen and which we never would have found as tourists. It was also an opportunity for Landy to get a timely oil change at a Toyota garage in 'Greater' Kadicoy. Finding the garage without our friends was a bit of a fiasco as the taxi thought we wanted to go miles away to the same named port area! Alls well that ends well and the car had its oil change and new windscreen washers. (It really has had to cope with a lot of rain and snow so far). This ensures that we were not trying to find a garage in Iran when time would be tight.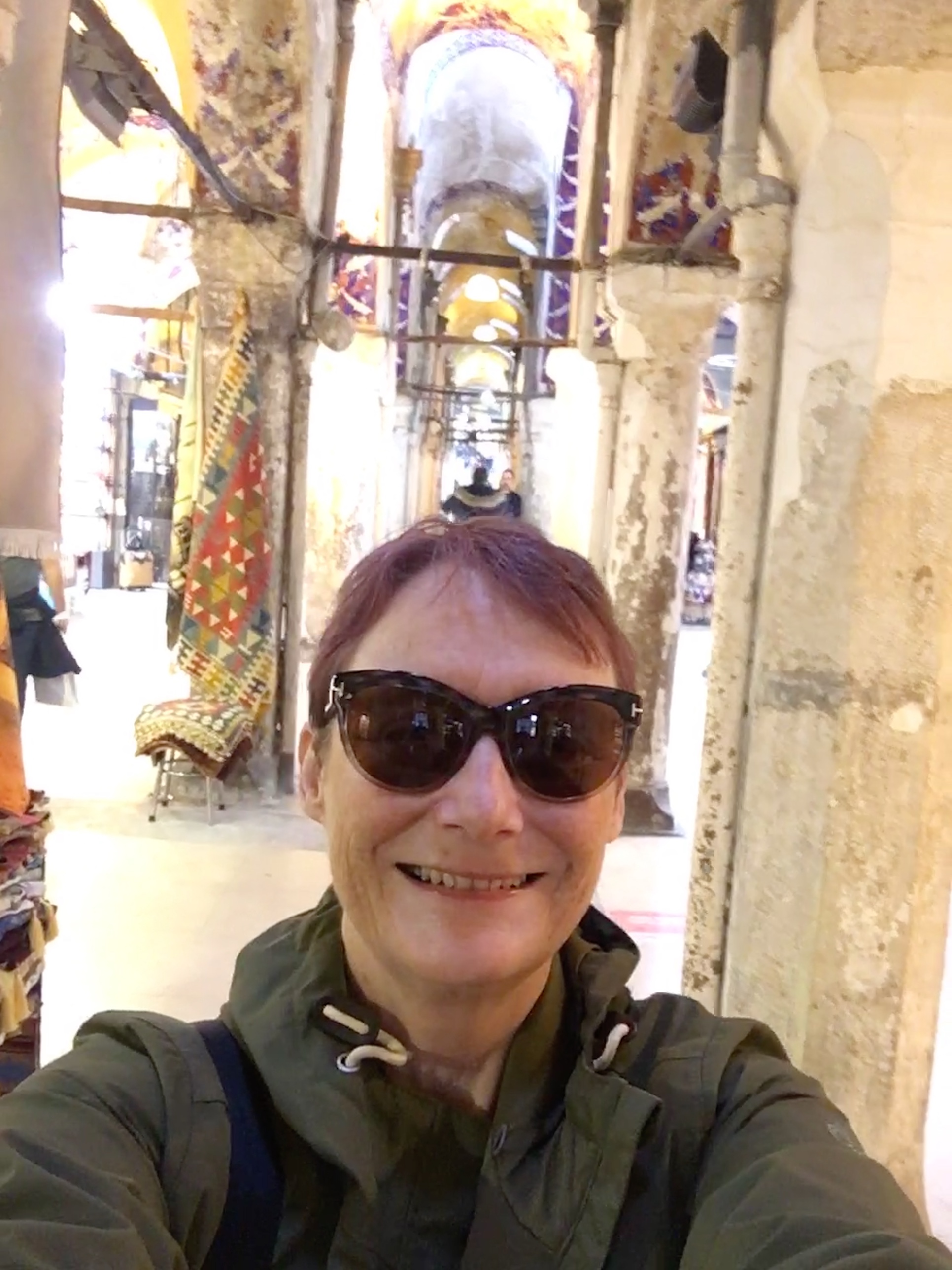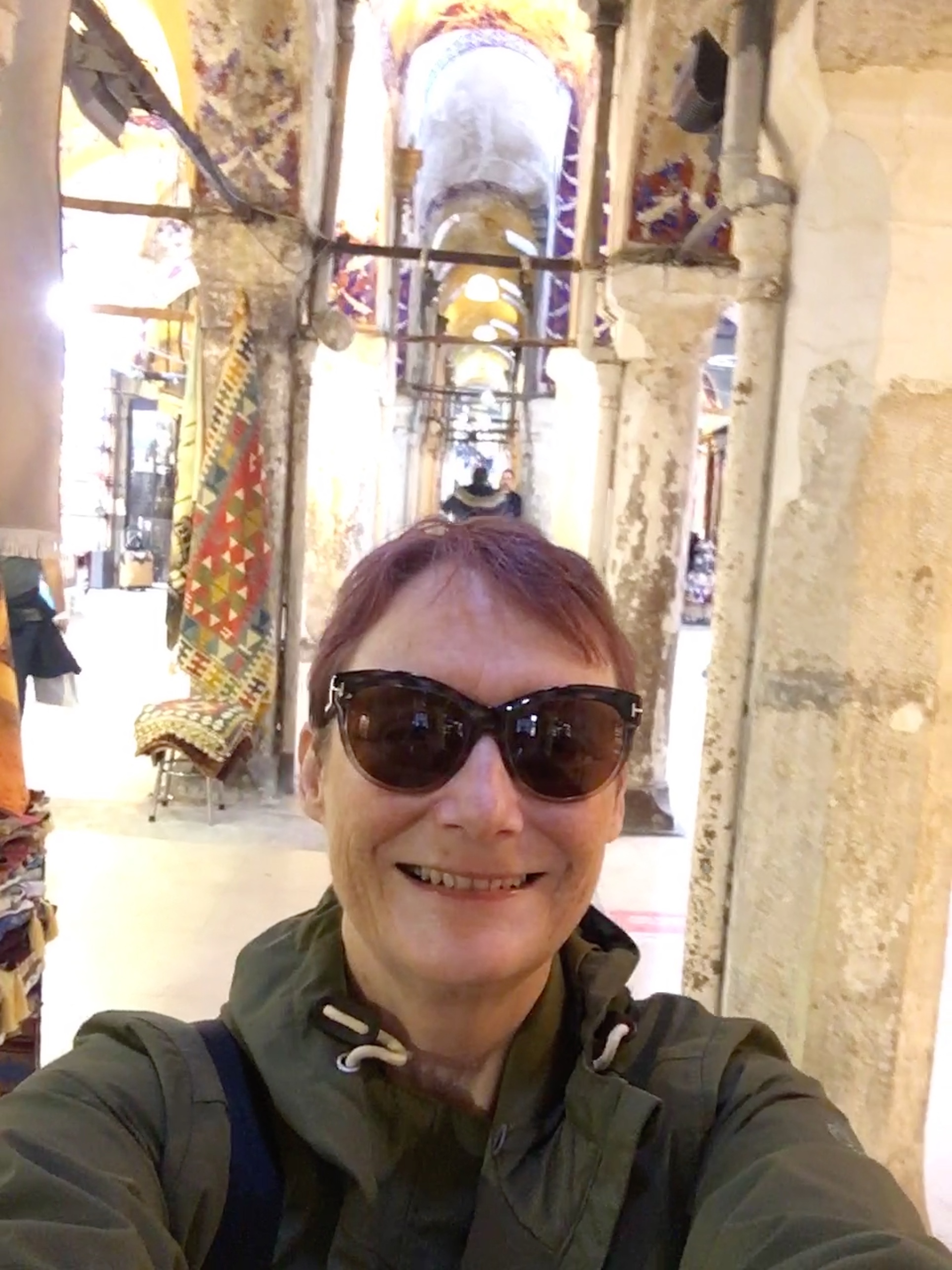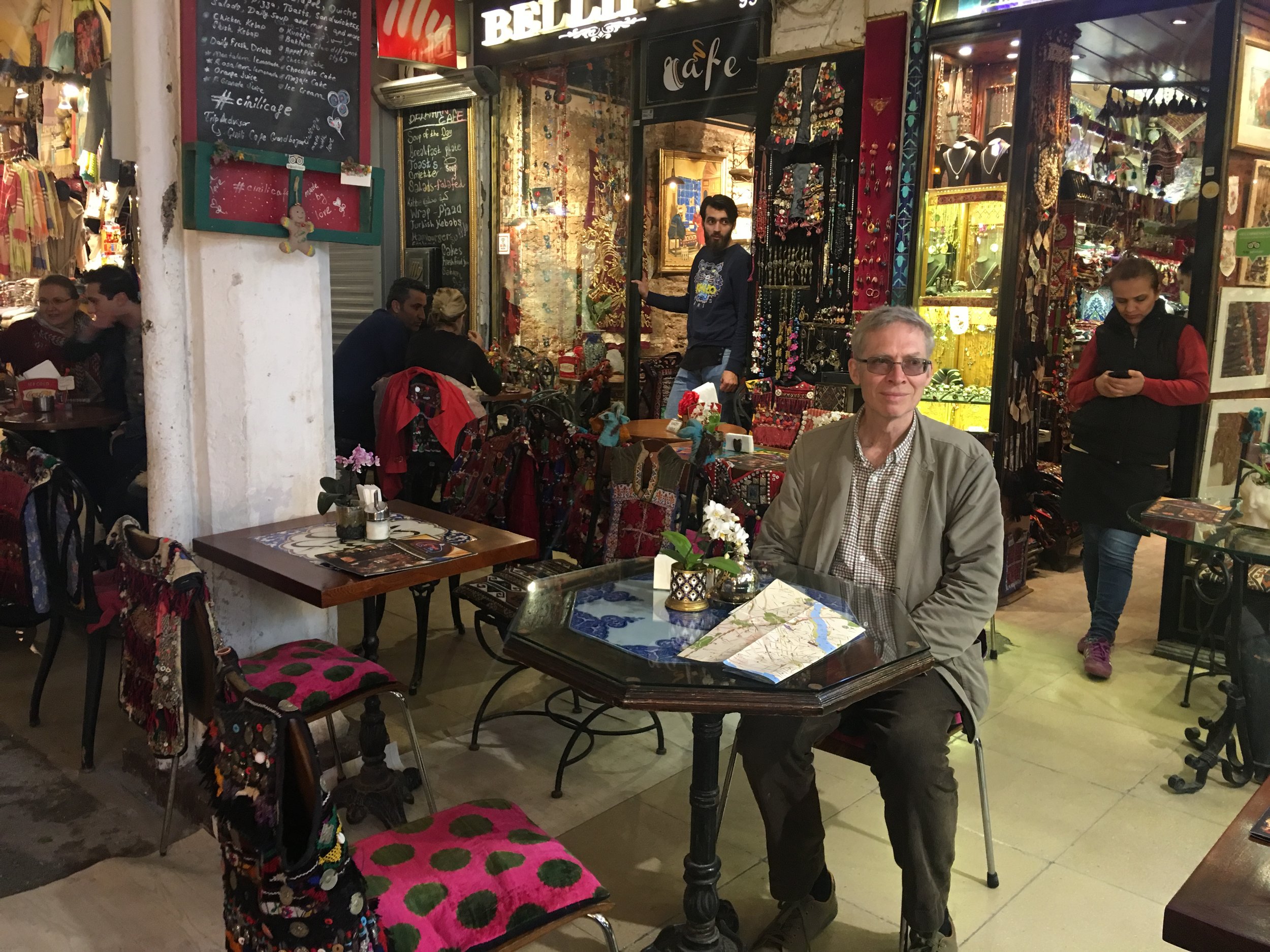 After saying our goodbyes to Emel and Hassan with a hearty brunch in another swanky restaurant once managed by Hassan, we headed off to Ankara.